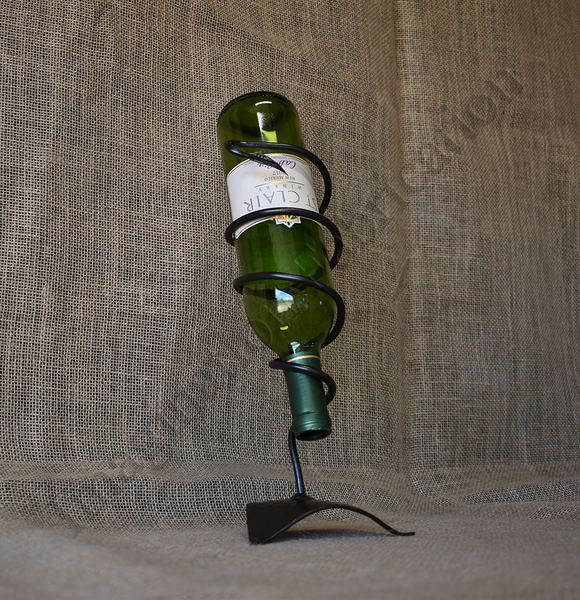 Vid Torcida (Twisted Vine) Single Bottle Wine Rack
Imagination Fabrication
---
IFNM's artful piece represents the growth and winding road of experiences we know as our life on this planet. A beautiful way to display your favorite wine. 
Our wine holder is sturdy and balanced. Individually designed and forged with welded techniques and a durable blacksmith finish.
Approximate size: 11" height X 9" wide X 6" deep.  
Note: Items may differ slightly from the picture, as each item is hand-made. Allow 3-5 days to ship.
---
---
---
Share this product
---
---
---