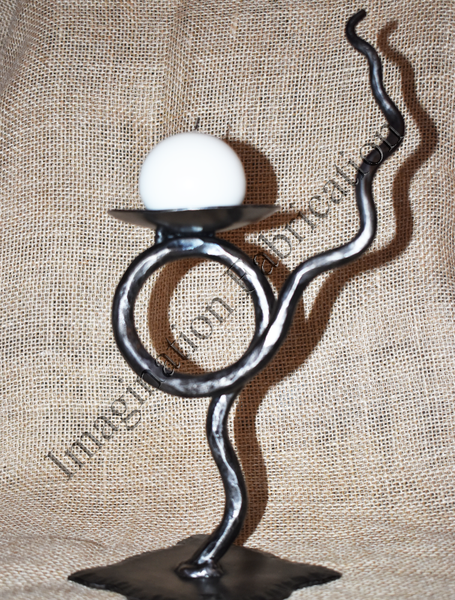 Rise Candle Holder, Elevated with Candle
Imagination Fabrication
---
IFNM's "Rise" Candle Holder embodies the strength & courage of the enlightened spirit. The steel, in this elegant piece, represents strength; the hand-forged circle and up-reaching spire represents infinite tenacity to reach further; and the candle represents the glowing self that gives light to others.
This piece is sturdy and beautiful with hand-forged and welded techniques and a durable blacksmith finish.
Approximate size: 12" height x 7" wide x 6" deep.
Keep away from children. Do not leave lit candle unattended.
Note: Items may differ slightly from the picture, as each item is hand-made. Allow 3-5 days to ship.
---
---
---
Share this product
---
---
---